We are delighted to announce that DagaDana are to play Rhythms of the World on Saturday 29th June at Hitchin Town Hall. Entry is free. Music all day from 12.00 Noon to 11.00pm
Since 2008 DAGADANA has triumphantly merged elements of Polish and Ukrainian culture through jazz, electronic, and world music. It all started with a jazz workshop in Cracow, where a mutual love for music has become a spark that ignited a great friendship and lead to the formation of the band.
They will be coming to Hitchin the day after playing at the Glastonbury Festival. DAGADANA have played concerts in places such as Moroccan deserts, The Forbidden City in China, at the Brazilian Virada Cultural, and at numerous other spots, collecting excellent reviews from both the critics and the audiences. They have performed more than 500 concerts on four continents in 22 countries.
Their debut record 'Maleńka' has won massive acclaim among the media and cultural opinion-makers, and was championed by Polish Radio 3 and DAGADANA won the Fryderyk Award in the World Music Album of the Year category.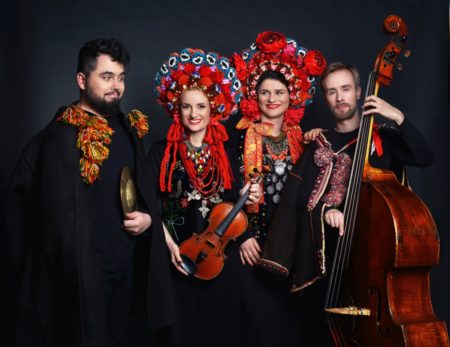 Beautiful music to enjoy
The clash between the jazzy, pop and classical elements with the deep folk material. Imaginative arrangements bring out the strong traditional melodies. Illustration of the adventurous music coming out of Eastern Europe.

Songlines, Peter Culshaw (UK)